Delta Shield
Elastomeric Modified Rubber Bitumen Waterproofing & Protective Coating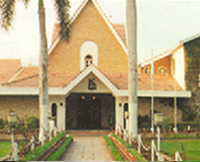 Karachi Gymkhana was founded in 1886 exclusively for its members. It is specifically rated as one of the largest club in Asia in view of its membership and sports facilities. Our Product DELTA SHIELD has been used to waterproof the Club Car parking construction works.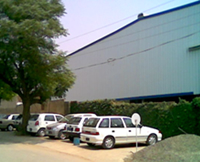 Founded in 1967 and specializing in high grade cast and machined axle components, Rastgar Engineering Co. Ltd. is a specialist manufacturer of bespoke parts for the automobile industry. The manufacturing facility is located in I-9/3 Islamabad. The waterproofing on foundry roof is DELTA SHIELD.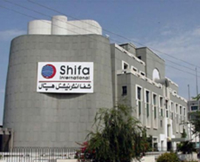 Shifa International hospital is established to provide the highest quality of medical care to the people of Pakistan in Islamabad. The hospital started functioning on June 26, 1993.The construction works to expand the facility continued side by side. Certain blocks are still under construction. Our Product DELTA SHIELD is used on floors and roofs in new construction and building maintenance works.
4 Field Battalion Nisar Camp

Muzaffarabad Azad Kashmir

Army Welfare Housing Scheme

Rawalpindi Pakistan

Al Noor Shadi Hall

Kamoki Pakistan

BHP Billiton

Islamabad Pakistan

Basement of Hanif Sheikh, Phase 6, DHA,

Islamabad Pakistan

Basement of Yaminuddin Sheikh, Phase 8, DHA,

Karachi Pakistan

Chawla International, Urea & Rice Storage Godown Complex

Karachi Pakistan

CIDA Program Support Unit G-6/4

Islamabad Pakistan

Defence services Officers Mess(Desom) Girja Chowk

Lahore Pakistan

EBCO Underground Ware House, Korangi,

Karachi Pakistan

Eden City Houses opposite International Airport

Lahore Pakistan

Faysal Bank Blue Area

Islamabad Pakistan

Foundation House National Police Foundation

Islamabad Pakistan

Ghazi Brothers Underground Ware House, Korangi,

Karachi Pakistan

Jamia Islamia Masjid, Daran Nar

Kotli Azad Kashmir

Lake City Site office Building Raiwind

Lahore Pakistan

Metro Security Offices (Roofs), Nursery, PECHS

Karachi Pakistan

National Food Ltd, Port Qasim Ware House Roofs

Karachi Pakistan

Residence of Ex. Federal Minister For Production F-7/2

Islamabad Pakistan

Residence of Mr. Shahid Rasheed Butt,The honorary Council General of Ghana

Islamabad Pakistan

Residence of Head of Chancery Embassy of Germany F-6/3

Karachi Pakistan

Roche Pharmaceuticals Head Office Roofs, Nursery,

Karachi Pakistan

Roof Garden, Residence of Mr. M. Najam Bilal, Consultant,House #12, Creek Lane #1, DHA

Karachi Pakistan

Sapphire Textile Roofs

Hyderabad Pakistan

Security Printing Press, Bank Note Building Roofs,

Karachi Pakistan

Surti Enterprises (Factory Roofs), F. B. Industrial Area,

Karachi Pakistan

Surti Enterprises (Factory Roofs), Korangi,

Karachi Pakistan

Shamshi Builders – Water Reservoir Waterproofing for Hyderaba Water Supply Scheme

Hyderabad Pakistan

Staff Residences Embassy of UAE

Islamabad Pakistan

Security Printing Press

Karachi Pakistan

Staff houses National Agricultural Research centre

Islamabad Pakistan