Elasto Shield
Multi Purpose Waterproof Coating & Decorative Paint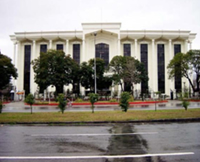 ELASTO SHIELD is used as a base Coat for Delta Texture Coating with DELTA CRYL as a top layer in President House Islamabad.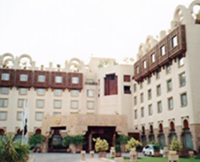 The Islamabad Serena Hotel is located at the foot of the Margalla Hills. The architecture and interiors of this exceptional hotel reflect the expression and cultural heritage class by itself. The Hotel uses ELASTO SHIELD as a Waterproofing & Protective Coating over Rockwall on Exterior, lobby lounge, Zamana and Al-Maghreb restaurant.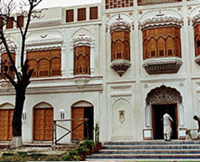 The Pakistan Museum of Ethnology was established by Lok Virsa known as the Heritage Museum. It was inaugurated by the President of Pakistan in 2004 as a tribute to the Greatness of Pakistani People. ELASTO SHIELD in Mud color is used at the entrance of the museum with husk sprinkled over it.
Air Port Terminal Building

Peshawar Pakistan

Best Western Hotel

Islamabad Pakistan

Chawla International, Urea & Rice Storage Godown Complex #1, Hawksbay,

Karachi Pakistan

Chawla International, Urea & Rice Storage Godown Complex # 2, Hawksbay,

Karachi Pakistan

Foundation Public School, Hut at Hawksbay,

Karachi Pakistan

GHQ Mosque AG's Branch

Rawalpindi Pakistan

Government Youth Hostel

Islamabad Pakistan

Kohinoor Textile Mills

Rawalpindi Pakistan

Mighty Beverages Pvt. Ltd.

Islamabad Pakistan

Omema Pride Flats Complex, Sohrab Goth, Gulshan-e-Iqbal

Karachi Pakistan

Plaza building GT. Road

Jehlum Pakistan

Kasuri Tower, Fan Road

Lahore Pakistan

Residence of Ex. Fedral Minister For Production F-7/2

Islamabad Pakistan

Residence of Mr. Shahid Rasheed Butt,The honorary Council General Ghana

Islamabad Pakistan

Residence of Col.(Rtd.) Azmat F-10/1

Islamabad Pakistan

Residence of Head of Chancery of Embassy of Germany F-6/3

Islamabad Pakistan