Roof Guard
Seamless & Elastomeric Waterproofing Membrane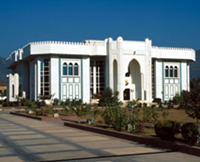 The Qatar Embassy Islamabad was built by Redco Pakistan Limited in 1996 It is located in Diplomatic Enclave Islamabad. The water-proofing works were carried out with RoofGuard.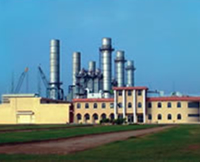 Uch Power Plant is a 586 megawatt gas-fired combined-cycle power plant .It is situated in Dera Murad Jamali Baluchistan Pakistan. It is owned by a consortium of Midlands Electricity (UK, 40%), US firms Tenaska, GE and Hawkins Oil & Gas, Hasan Associates (Pakistan), and the IFC. The Civil works were carried out by M/s Zia ul haq and sons Karachi. The roof waterproofing was done with RoofGuard.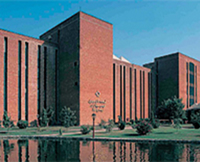 Shaukat Khanum Memorial Cancer Hospital and Research Centre (SKMCH&RC) is a state- of-the-art cancer centre located in Lahore, Pakistan. It is a project of the Shaukat Khanum Memorial Trust, which is a charitable organization. The institution is the brainchild of Pakistani cricket superstar, Imran Khan. The inspiration came after the death of his mother, Mrs. Shaukat Khanum, from cancer. The waterproofing works are executed with Roof Guard.
Aiwan-e-Iqbal

Lahore Pakistan

Army Medical College,

Rawalpindi Pakistan

American Embassy residences

Islamabad Pakistan

American Embassy

Islamabad Pakistan

Ambassador Hotel, Davis Road,

Lahore Pakistan

Agha Khan Rural Support Programme

Gilgit Pakistan

Army Public School and College,

Peshawar Pakistan

Agha Khan Rural Support Programme office

Islamabad Pakistan

Auditorium Building OPF boys School H-8

Islamabad Pakistan

Air Port Terminal Building

Peshawar Pakistan

British Embassy

Islamabad Pakistan

Behram Guest House near Covered Market,

Islamabad Pakistan

Bilal & Safinaz Residence, Khayaban-e-Bukhari, DHA

Karachi Pakistan

Best Western Hotel

Islamabad Pakistan

BHP Billiton

Islamabad Pakistan

Board Of Intermediate & Secondary Education

Islamabad Pakistan

Bahria Institute of Management and Computer Sciences,

Islamabad Pakistan

CIDA Program Support Unit G-6/4

Islamabad Pakistan

Civil Aviation Authority Islamabad Air Port.

Islamabad Pakistan

Dewan Textile Mills Phool Nagar

Manga Mandi Pakistan

ETBP Building

Lahore Pakistan

Faysal Bank Blue Area

Islamabad Pakistan

GHQ Mosque AG's Branch

Rawalpindi Pakistan

Govt. Residences

Muzaffarabad Azad Kashmir

Guest House, UAE Embassy

Islamabad Pakistan

Gun Factory, Heavy Industries

Taxila Pakistan

HKB Liberty Market Gulberg

Lahore Pakistan

Holiday Inn,

Lahore Pakistan

High Court Extension,

Lahore Pakistan

Head Quarters 11th Corps

Peshawar Pakistan

Head Quarters Beaconhouse School

Lahore Pakistan

H.H. Sheikh Zayed-Bin-Nayan International School, H/8

Islamabad Pakistan

Headquarters Telecom Foundation

Islamabad Pakistan

Hattar Textile mills Gadoon

Amazai Pakistan

Haq Nawaz Plaza, G-11 Markez

Islamabad Pakistan

Historical Mosque Zimindara College

Gujrat Pakistan

H. H. Sheikh Suroor Bin Sultan Al Nahyan, Residence Block

Karachi Pakistan

Imam Bargah G-6

Islamabad Pakistan

Islamabad Serena Hotel.

Islamabad Pakistan

International School of Islamabad (American School), H-9

Islamabad Pakistan

Judicial Rest House

Kotli Azad Kashmir

Kidney Center,

Rawalpind Pakistan

Kenaird College

Lahore Pakistan

Leprosy Hospital

Rawalpind Pakistan

L.T. Engineering & Trade Services (Pvt.) Ltd.(F. F.Building)

Hassanabdal Pakistan

Main Building UAE Embassy,

Islamabad Pakistan

National Agricultural Research Center,

Islamabad Pakistan

National Institute of Modern Languages,

Islamabad Pakistan

Nai Zindgi, Angoori.

Islamabad Pakistan

Noorani Mosque, UAE Embassy, Islamabad.

Islamabad Pakistan

Nestle Sheikhupura plant.

Sheikhupura Pakistan

Pakistan Agricultural Research Council, Islamabad.

Islamabad Pakistan

Pearl Continental Hotel, Bhurban,

Murree Pakistan

Pakistan Rangers

Lahore Pakistan

Royal Enclave, Islamabad.

Islamabad Pakistan

Residence of Eng. Idrees Khan, F-11 Islamabad

Islamabad Pakistan

Residence of Managing Director, Hilal Foods, Block 1, Clifton,

Karachi Pakistan

Residence of the Owner Kent Hardware Saddar

Rawalpindi Pakistan

Shalimar Recording Company,

Islamabad Pakistan

School of Artillery,

Nowshehra Pakistan

Shell Pakistan limited, (Islamabad AirPort).

Islamabad Pakistan

Shell Depot, Chaklala Installations, and Rawalpindi.

Rawalpindi Paksitan

Siaan Furniture,

Gujranwala Pakistan

SSG-2 Offices in

Terbella Pakistan

Staff Residences, UAE Embassy,

Islamabad Pakistan

Swimming Pool, UAE Embassy,

Islamabad Pakistan

Security Printing Press

Karachi Pakistan

Shifa International Hospital

Islamabad Pakistan

Soldier Club Mehfooz pura

Lahore Pakistan

Scarsdale International School DHA.

Lahore Pakistan

Turkish Embassy New Building Diplomatic enclave

Islamabad Pakistan

Visa Section, UAE Embassy

Islamabad Pakistan

Associated French press, 90 Arroka house G-6

Islamabad Pakistan