Solar Shield
Borosilicate Based Insulation & Waterproof Coating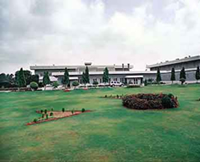 Bristol Myers-Squibb Pakistan Ltd. Karachi facility is located in the industrial zone of the Korangi Industrial Area. SOLAR SHIELD has been applied on the roofs since 2000.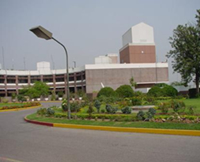 SOLAR SHIELD has been supplied & applied to the Extension of Ins. Office in the chancery compound of American Embassy Islamabad in 2001.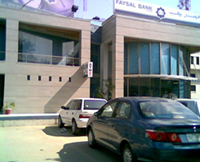 The Regional office Faysal Islamic Bank was renovated in 2003.The Roof was waterproofed with ROOF GUARD,DELTA SHIELD and JOINT GUARD.
Abbot Laboratories, Landhi,

Karachi Pakistan

Board Of Intermediate & Secondary Education

Islamabad Pakistan

Cadbury Pakistan Ltd. Hub,

Balochistan Pakistan

Commandant House, M.E.S.

Gujranwala Pakistan

D. G. M. Residence, Technical Associates

Lahore Pakistan

D. P. S. School.

Faisalabad Pakistan

Fico Industries,

Gujranwala Pakistan

Foundation Public School Laboratory, PECHS,

Karachi Pakistan

Government Youth Hostel

Islamabad Pakistan

Guest House – Allied Eng. Services Ltd. at F-7

Islamabad Pakistan

H.H. Sheikh Zayed-Bin-Nahyan International School, H/8

Islamabad Pakistan

Habib Public School, Auditorium (Metal Roofs),

Karachi Pakistan

M.D. Technical Associates,

Lahore Pakistan

Madni Masjid, Block "N", North Nazimabad

Karachi Pakistan

National Council of Arts Building,

Multan Pakistan

Pan Asian Group H.O. Building

Islamabad Pakistan

Residence of 88-C, F-8/4,

Islamabad Pakistan

Residence of M D. National Bank of Pakistan at Defense

Karachi Pakistan

Residence of Arif Tanveer Associates

Lahore Pakistan

Residence of Kamran Y. Mirza, Dir. Abbott Labs, Defence VI

Karachi Pakistan

Residence of Mr. Baqar Naqvi, A-29, KDA Scheme No.1

Karachi Pakistan

Residence of Mr. Faisal Bangali, 21-A/1, Ph. II, D.H.A.

Karachi Pakistan

Residence of Syed Mohd Iqbal, Maqbool Associates, DHA,

Karachi Pakistan

Residence of Col. Masoom at F-10

Islamabad Pakistan

Residence of Area Manager Technical Associates F-10,

Islamabad Pakistan

Residence of Mr. Afzal H # 263, St # 53, F-10/4

Islamabad Pakistan

Residence of Mr. Zibber, Director Asian group F-6

Islamabad Pakistan

Residence of Director-PGI Consultants at F-7,

Islamabad Pakistan

Residence of Turkish Consulate General at Clifton,

Karachi Pakistan

Residence of Managing Director, Zoom Engineering,

Islamabad Pakistan

Residence of The Ambassador of UAE

Islamabad Pakistan

Residence of Mr. Younis H.# 424 St. 1 F-11/1.

Islamabad Pakistan

Residence of Col.(Rtd.) Azmat F-10/1

Islamabad Pakistan

Residence of Raja Shahid Zaffar Ex. Fedral Minister For Production F-7/2

Islamabad Pakistan

Residence of Mr. Shahid Rasheed Butt, The Honorary Council General Of Ghana

Islamabad Pakistan

Residence of Head of Chancery Embassy of Germany F-6/3

Islamabad Pakistan

Residence of Col. Khalid Phase 4 Gulraiz housing

Rawalpindi Pakistan

Rawal Chicks Poultry Farm, Sihala,

Islamabad Pakistan

Sh. Rashid Al Makhtoum Res. at Chak Shehzad

Islamabad Pakistan

Turkish Embassy,

Islamabad Pakistan